In Backdrafts, you take control of a little dragon. Use your skillshot & many powers to defeat aggressive humans. Protect your gold, grow up & free yourself.
Prends le contrôle d'un petit dragon dans Backdrafts.  Utilise tes nombreux pouvoirs pour vaincre les vagues d'humains agressifs  Protège ton or, fais grandir ton dragon et libère-le !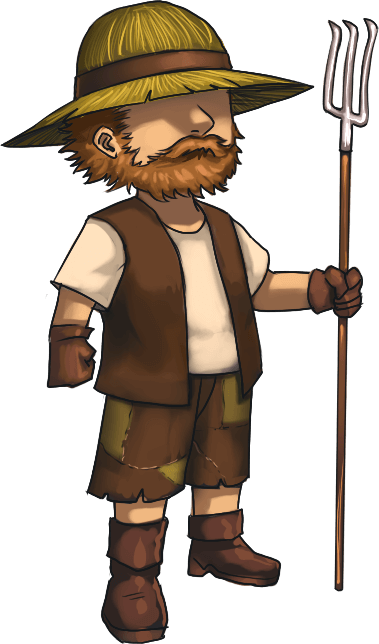 Peasant / Paysan
The peasant is the base enemy unit, he will hit your dragon or steal your gold.
Le paysan est l'unité ennemie de base, il se battra et essayera de voler votre or.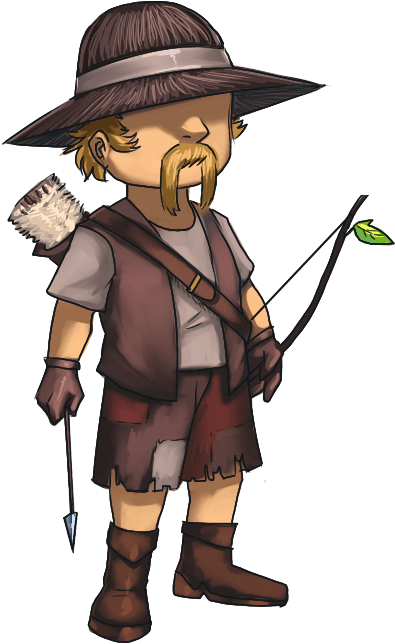 Bowman / Archer
The Bowman is a distance unit, he will fight your dragon or grab some gold dropped in the battlefield.
L'archer est une unité d'attaque a distance, il vous combattra a moins qu'un peu d'or traine à proximité.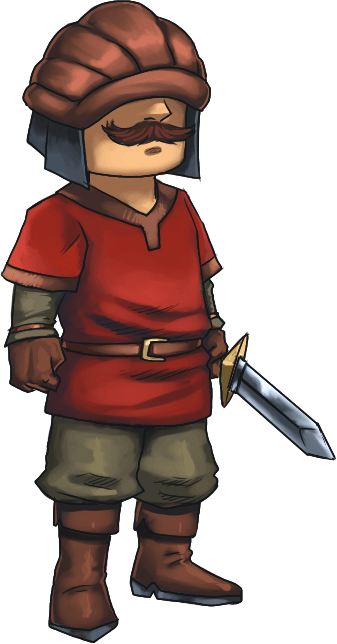 Watchman / Garde
Slow and not easy to take down.
 Lent, mais pas facile à éliminer en début de jeu.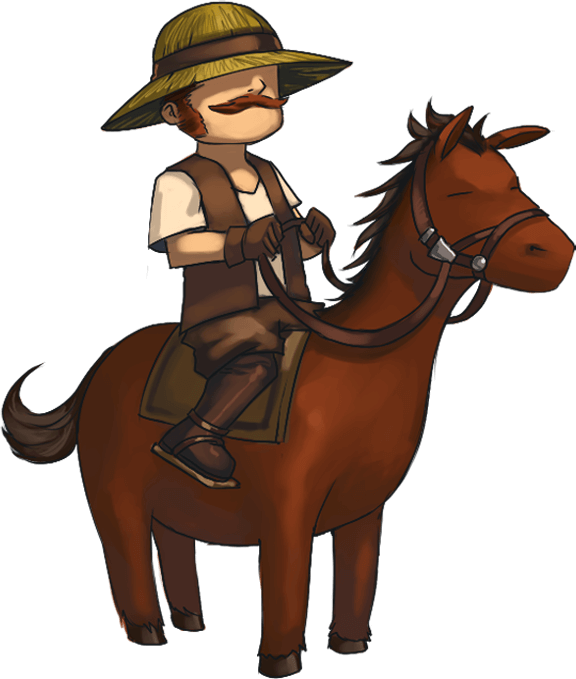 Scout / L'éclaireur
Very fast (and not so furious) and greedy.
Très rapide et avide d'or.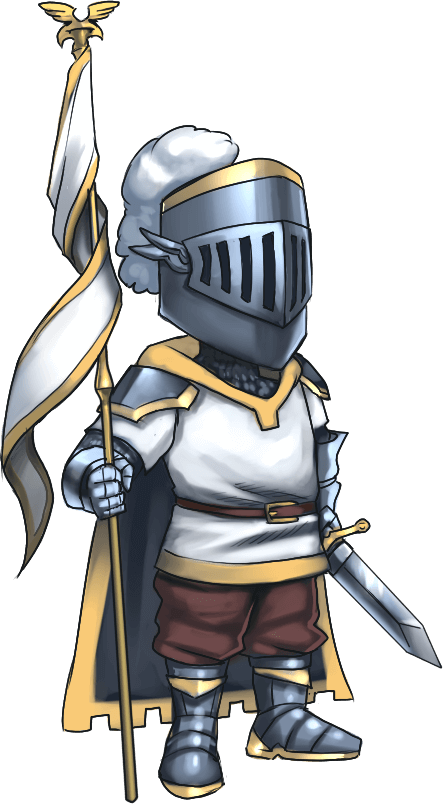 Warlord / Général
Who stays behind and shout « Chaaaarge! »
Reste derrière et crie « Chaaaaaargez ! »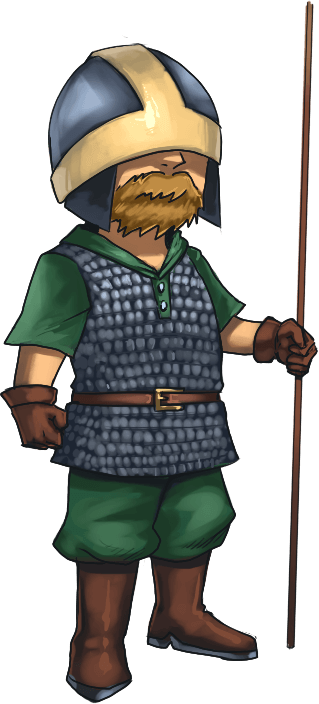 Pikeman / Piquier
Who has a loooooong… weapon.
Qui a une très looooongue… arme.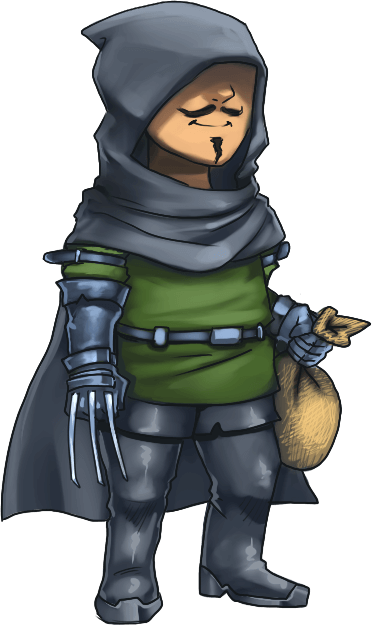 The Thief / Voleur
Who will hide until close enough to steal gold and then walk away as quickly as it came.
Qui se camouflera jusqu'à ce qu'il soit assez proche pour vous voler de l'or, puis repartira aussi vite qu'il est venu.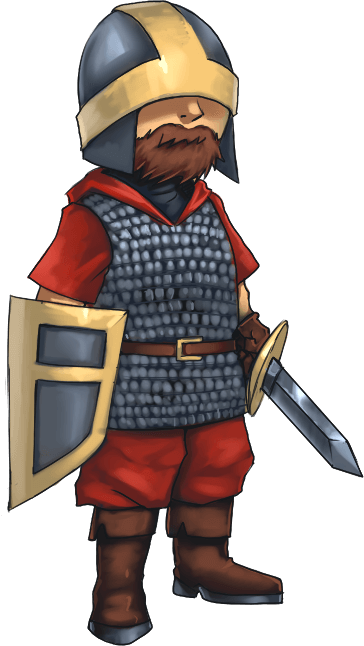 Swordsman / L'Epéiste
Who will be hard to take down and dangerous… don't let him approach your dragon!
Qui sera difficile à terrasser et surtout dangereux… il ne faudra pas le laisser s'approcher de votre dragon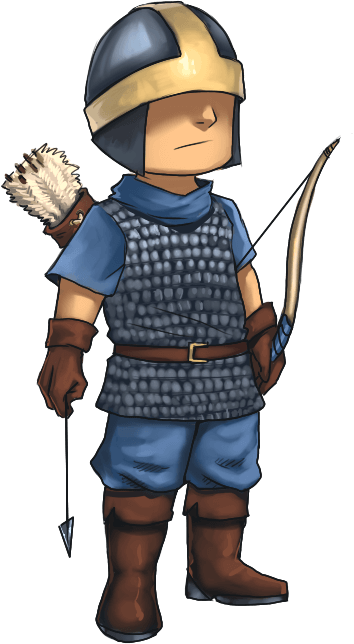 Longbowman / Archer-long
As the name suggests, shoots farther than the Bowman. You will have to anticipate his movements and get rid of him before he stops to shoot.
Comme son nom l'indique, tire de plus loin que l'Archer. Il va donc être un adversaire assez pénible puisqu'il faudra bien anticiper ses déplacements et s'en débarasser avant qu'il ne s'arrête pour tirer.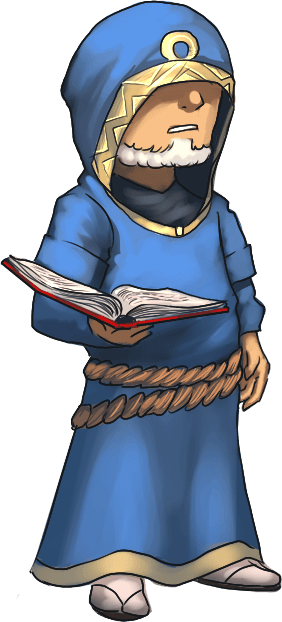 Priest / Prêtre
Will never hurt you and will never steal gold. But he has the annoying habit of wanting to cure all the enemies that you will have a little damaged. Better target him before the others!
Lui, ne vous fera jamais de mal. Il est même tellement bien élevé qu'il ne vous volera jamais d'or. Par contre, il a la fâcheuse manie de vouloir soigner tous les ennemis que vous aurez un peu abîmé. Mieux vaut le cibler avant les autres !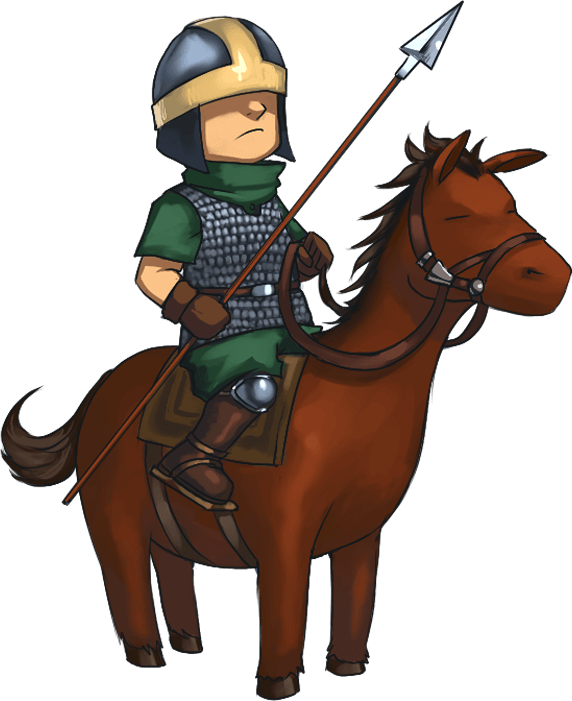 Horseman / Cavalier
As fast as the Scout, but unlike the latter, the Horseman will attack your dragon. So be wary and be faster than him!
Aussi rapide que l'Eclaireur, mais contrairement à ce dernier, le Cavalier tape votre dragon. Il va donc falloir s'en méfier et être plus rapide que lui !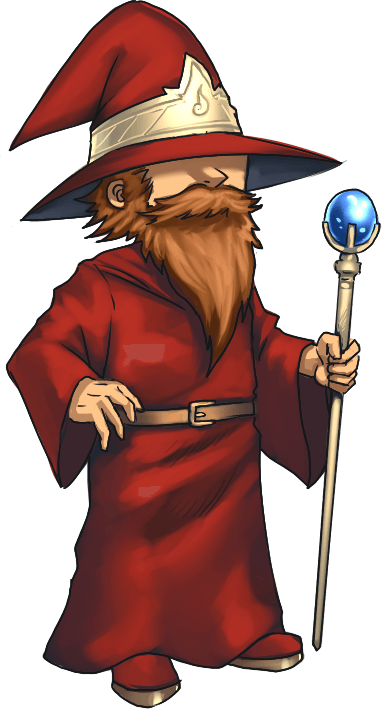 Wizard / Mage
Fairly slow, the Wizard will give you time to take care of him. But once he gets in range, his magic will cause you serious injury… Never let him time to target you.
Assez lent, le Mage vous laissera le temps de vous occuper de lui. Mais une fois arrivé à portée de tir, sa magie vous causera de graves blessures… Ne lui laissez jamais le temps de vous viser.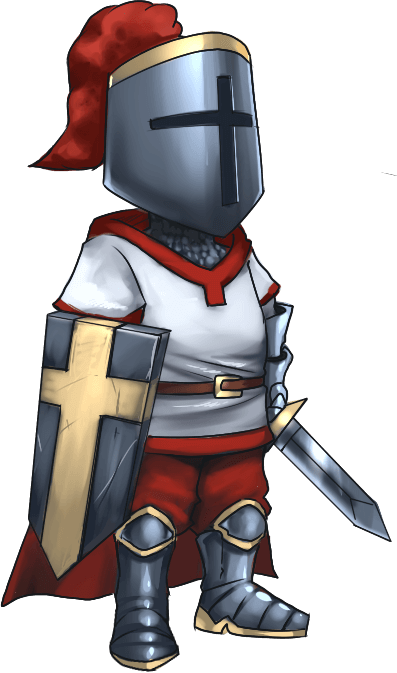 Paladin
He is the toughest enemy of the game. Entirely covered with a plate armor, he will be very difficult to overcome. Fortunately, he really does not advance quickly. Which will leave you time to deal with him.
C'est l'ennemi le plus coriace du jeu. Une vraie boite de conserve sur pattes. Il sera très difficile d'en venir à bout. Heureusement, il n'avance vraiment pas vite. Ce qui vous laissera le temps de lui régler son compte.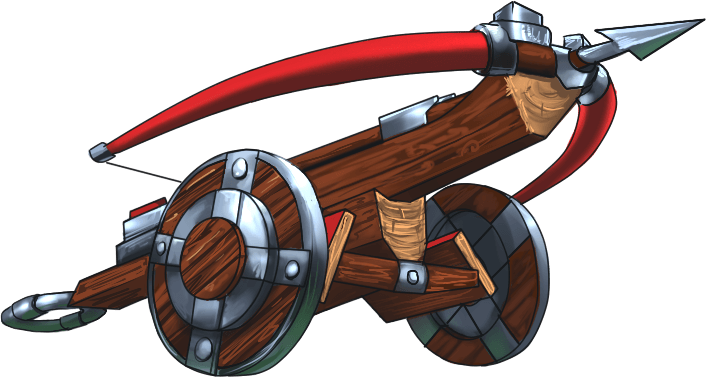 Ballista / Baliste
The ballista is the slowest enemy of the game. It took it a moment before getting in position to shoot. But, once positioned, it will leave little chance of survival for your dragon… It will make it a priority target when it appears on the screen!
La Baliste est l'ennemi le plus lent du jeu. Il lui faudra un moment avant de se mettre en position de tir. Par contre, une fois positionnée, elle ne laissera que peu de chances de survie à votre dragon… Il faudra en faire une cible prioritaire dès son apparition à l'écran !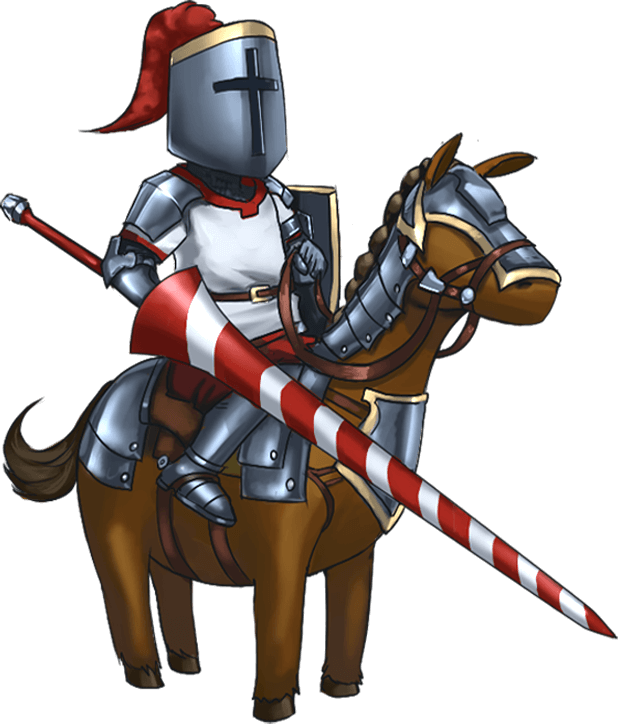 Knight / Chevalier
Among all the enemies in Backdrafts, the Knight will be the most difficult to fight.
Both fast, strong and powerful, let him approach will mean the loss of the current level…
Le Chevalier sera le plus difficile à affronter.
A la fois rapide, résistant et puissant, le laisser approcher signifiera souvent la perte du niveau en cours…